Cafe Artigiano in Vancouver
Tue, Jun 6, 2006 One-minute read
On a recent trip to Vancouver, I accidentally stumbled into a cafe called Caffe Artigiano right downtown (on Hornsby street,) and was extremely impressed.  The walls are decorated with pictures of gorgeous Latte art, and the drinks are stellar.  It turns out that the place is the home of the Canadian Barista Champion for three years running!
And with drinks like this?  It makes me want to go back to working for a coffee shop :)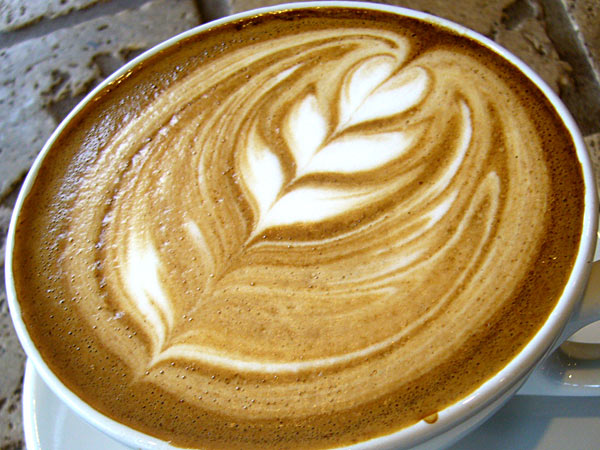 Picture taken from their blog @ http://www.dwelltime.net/, although mine looked similar!