PowerShell Cookbook Now Available on iPhone
Fri, Sep 25, 2009 One-minute read
Call me as shocked as anybody, but the iPhone app store now has a new entry: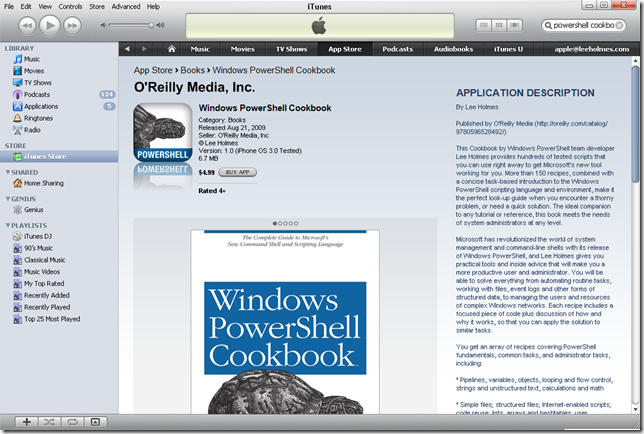 Although I can't find any official information about it on the rest of the internet, O'Reilly has teamed up with Lexcycle (authors of the Stanza iPhone book reading application) to create iPhone applications for many of the top O'Reilly cookbooks.
Just when you thought the "PowerShell Pocket Reference" was a good value per pound, this one comes in at a net weight of zero! Definitely a pocket-sized reference worth carrying around.
Note: As you browse through the book, many of the code samples are cut off by the default zoom. To see the code in its entirety, use the familiar iPhone pinch + zoom gestures to zoom in and out.