Precision Computing Turns 20!
Sat, Sep 4, 2021 8-minute read
20 years ago, I decided to put up a "Web Log" - or "blog" for short :)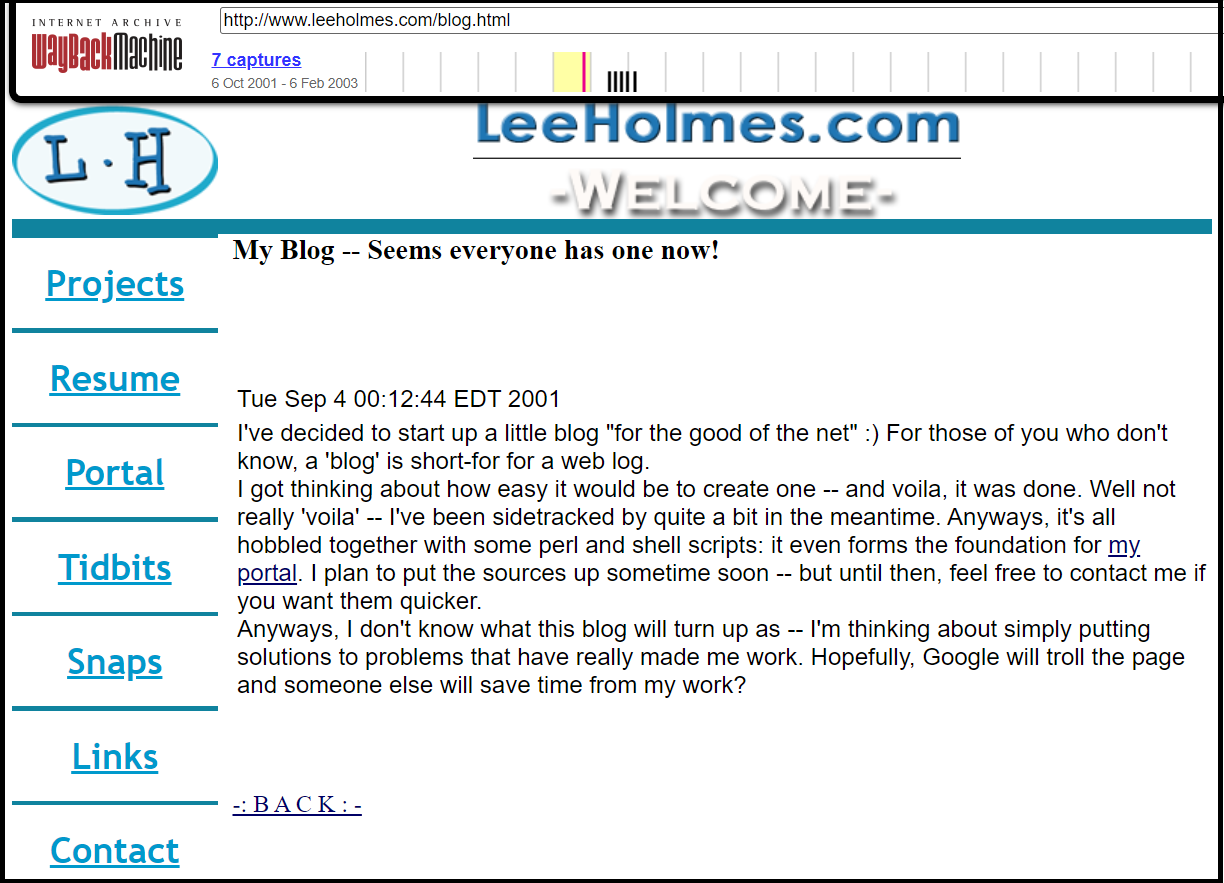 I didn't know what would become of it, but I'm happy that I started. In the years since, this site has seen a ton of change:
Hosted on a FreeBSD server under my desk, blogging via Perl and Bash scripts
Once I started working on Encarta (which used an XML-based pipeline), ported to XML and XSL stylesheets, with a build system to generate HTML
Once C# and .NET started becoming mature, moved to DasBlog.
In search of better templates and customization (plus moving to Azure), moved to Project Nami - a slight fork of WordPress that works against Microsoft SQL Server.
During a complete site redesign with the goal of major speed improvements, as well as bringing articles to the forefront of the site, moved to Hugo static website generation.
One thing that's been common is that the content on the site has always had a home. This blog now has 363 posts, and about 180,000 words. There are posts from many years ago that still show up in search engines, still solve problems for people, and still get comments. For comparison: I have been on Twitter for 12 years, have tweeted almost 9,000 times, and for each of those: if it wasn't written today - it's essentially irrelevant and lost forever.
If I could recommend one thing to anybody that cares about their content: use social media like Twitter and Facebook to chat and have conversations certainly. But for anything you care about, point your friends and community to content that has a permanent home.
So! In these 20 years, which posts have been my favourites? Here we go :)
What an exciting 20 years it's been, and looking forward to many more :)