WMRRA Taste of Racing
Tue, May 3, 2011 One-minute read
Last week, a co-worker mentioned a event being offered again by WMRRA (Washington Motorcycle Road Racing Association) – the "Taste of Racing".
For $20, you get to bring your bike on the track for 20 minutes. A handful of control riders take you through some familiarity laps (and keep things under control during the ride.)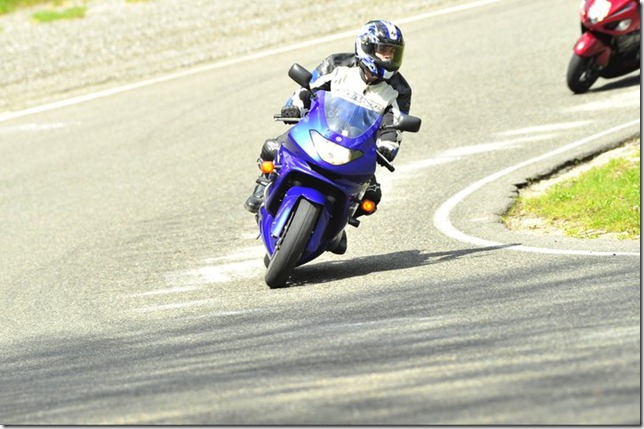 But then it's just you and wide-open road.
You know those days when you get an on-ramp all to yourself and smile? Imagine 2 twisty miles of that, designed and shared by people who love it just as much as you do.
This was the "Bus Stop", a set of chicanes to slow things down before the main straightaway.
The straightaway leads to a beautiful sweeping left that you get to take with great speed, and finally get to enjoy all of the rubber in your tires.
From my GPS - a great mix of slow technical twisties, combined with long stretches of wide-open throttle :)